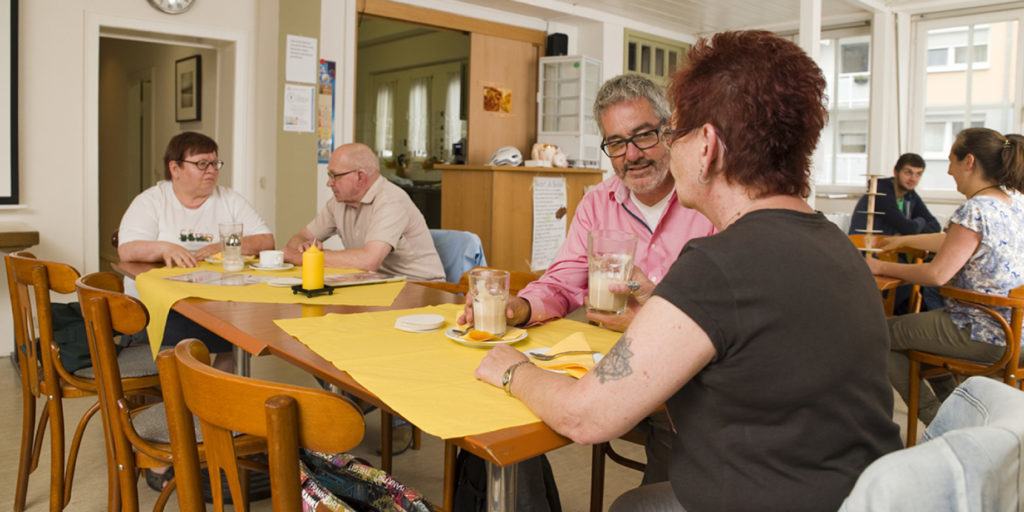 The Alte Backstube Café is not an ordinary café. Here, you can meet people to talk to over a cup of tea or coffee in a friendly, relaxed and alcohol-free atmosphere. You can access information from recovered addicts during open consultations or take part in support groups.
People with drinking problems or other addictions can visit the Alte Backstube Café for support and assistance in the form of consultations, discussions and support groups of the Freundeskreis Frankfurt (Frankfurt Circle of Friends).
The Alte Backstube Café is also a venue for exhibitions, information sessions and entertainment events. There's a big screen for watching major sporting events (e.g. the football world championship) together. A table football set and board games are available for use free of charge.
The current programme of events can be found here:
Come in the Café
Alcohol-Free Community Centre
Café Alte Backstube
Dominikanergasse 7
60311 Frankfurt am Main
069 / 295 456
Alte Backstube opening hours:
Mondays to Fridays from 5pm to 9pm
Open consultations by recovered addicts:
Tuesdays: 5:30pm – 6:30pm
Your contact persons