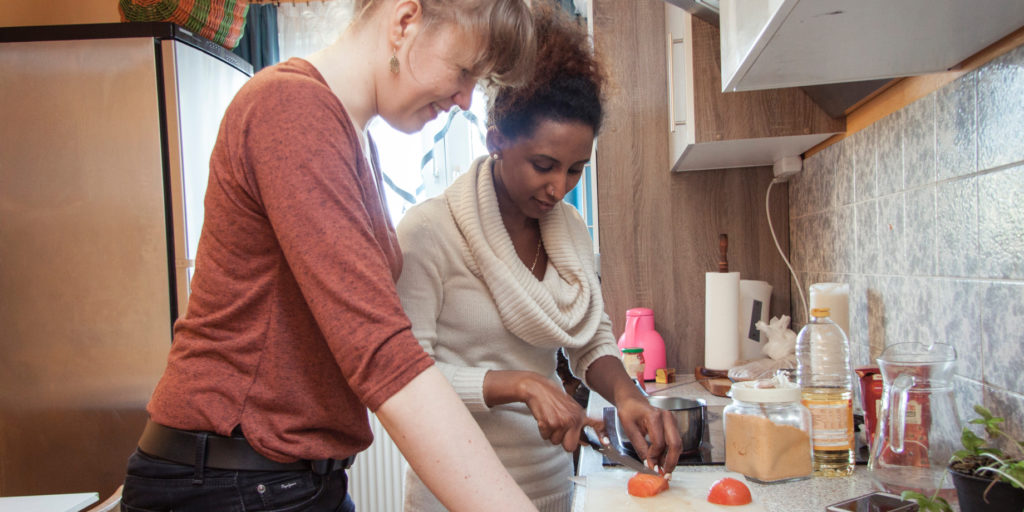 Our volunteer SOCIUS mentors spend an average of two hours per week to support refugees and migrants (mentees) in learning German, looking for vocational training or attending to bureaucratic matters. They explore Frankfurt with their mentees or spend some recreational time together. The focus of support depends on the mentees' individual needs.
We have been training volunteer mentors as part of the SOCIUS programme since 2012. SOCIUS tandems (comprising a mentor and mentee each) are specifically matched by our expert coordinator.
Our coordinator supports SOCIUS tandems throughout the mentoring period. She also works closely with the expert counsellors.  Mentors additionally have the opportunity to exchange their mentoring experiences in regular supervision groups.
Socius training
You'd like to volunteer and become a SOCIUS mentor?
Further information about volunteer training.:
Your contact persons